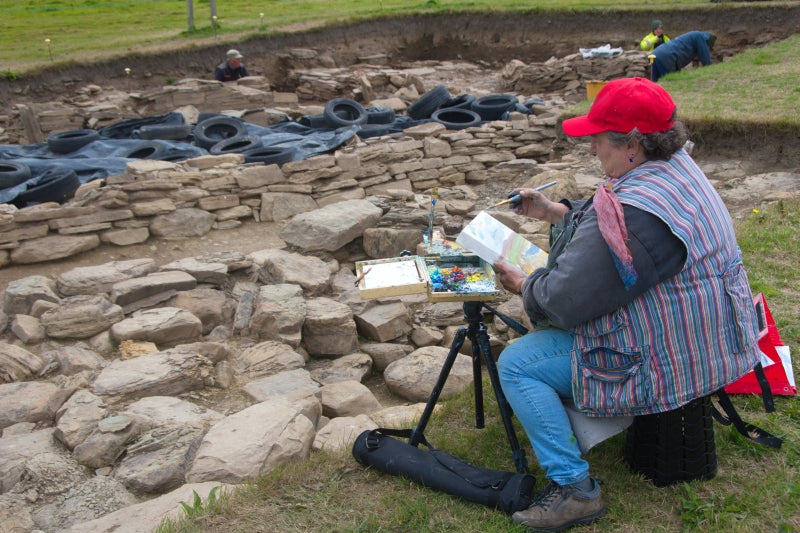 Painting on the Edge
To paint on this active archaeological site means being able to hold onto the canvas as the winds can be strong. Time is critical before sudden rainstorms. Thus, most of my work is no larger than 12 x 12 inches. My primary medium is oil for its water resistance. I have often added earth of the site as pigment into my oils for a mixed media effect. Amazingly, one season I did manage some watercolours!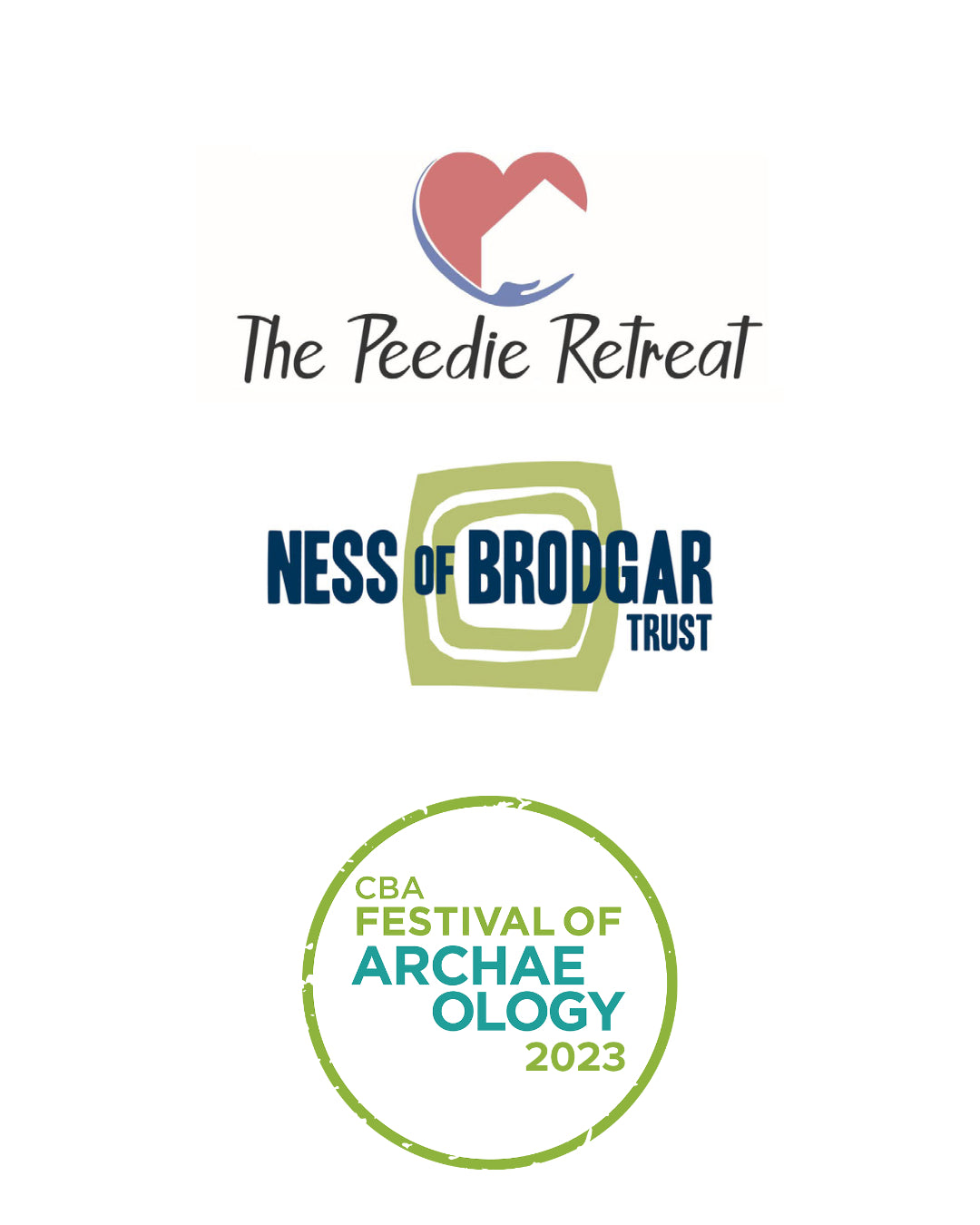 Notes on the exhibition
Orkney is a place that continues to fulfill me. The people in Orkney's past have given me structures and standing stones that have challenged my artwork. Since 1983, the people I have met on Orkney have supported my various ideas and activities.  Both the past and present have been living under the same sky and on the same earth that continues to delight and inspire.
With this in mind, the majority of the proceeds from the sale of any artwork associated with my OVER THE EDGE exhibition will be donated to The Peedie Retreat and the Ness of Brodgar.
What is a SPLADONGA?  You will note many titles using the word SPLADONGA.*
It stand for "specific point location – adonga." In 2018, I was captivated by repeated rectangular recesses in the sondage areas in the Main Trench and Trench T. Dr. Jo McKenzie, the site's micro morphologist, said there was no name for these areas left after the removal of a soil sample called a Kubiena
tin. (For more info see: Dig Diary Special - Dr Jo McKenzie). So, she suggested I create a word. 
Thus, SPLADONGA* was born.