Artwork is always a limited edition! Come choose one of mine.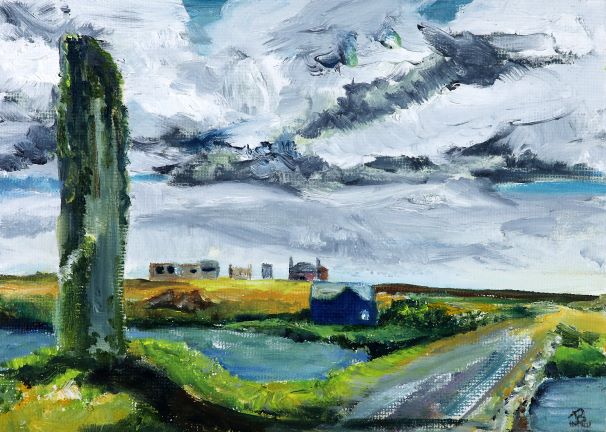 Over the Edge: An Exhibition celebrating the Ness of Brodgar
My solo exhibition is still available to view online... BUT you can no longer purchase originals online. HOWEVER, you can still purchase high quality giclees of some of the orginals. The sale was very successful and I was able to donate my proceeds as I had hoped!
Visit the Exhibition
Standing Stones & Neolithic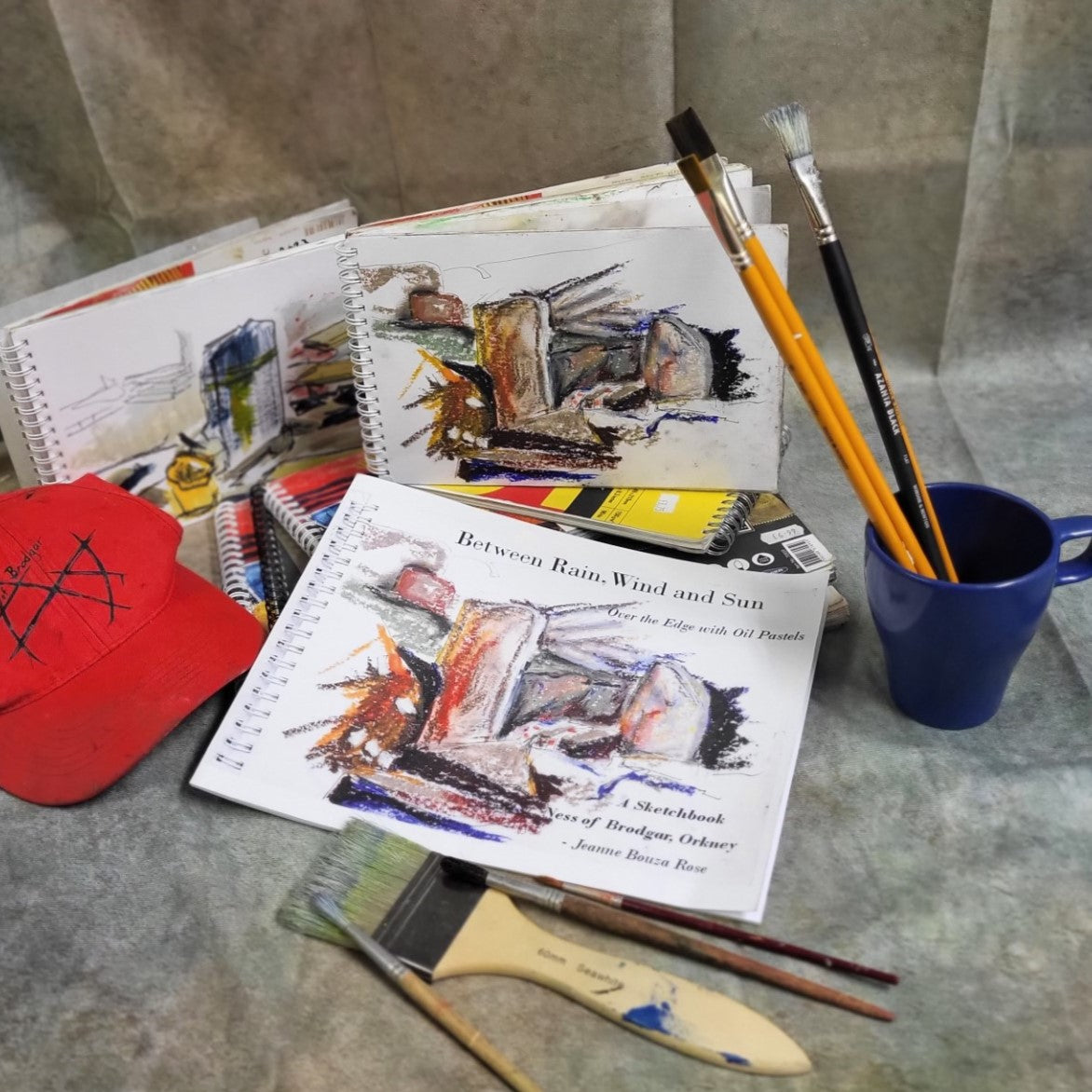 NEW Sketchbook available on Amazon
See and own one of my working sketchbooks using various media, mostly oil pastels, from my 2021 season at the Ness of Brodgar, Orkney. I took photos each day at the Ness so I have included them across from the drawing. You might just feel like you were with me sitting on the edge of this world famous archaeological dig sit. Remember, the site will be covered over in 2024, making this purchase even more special.
Buy Now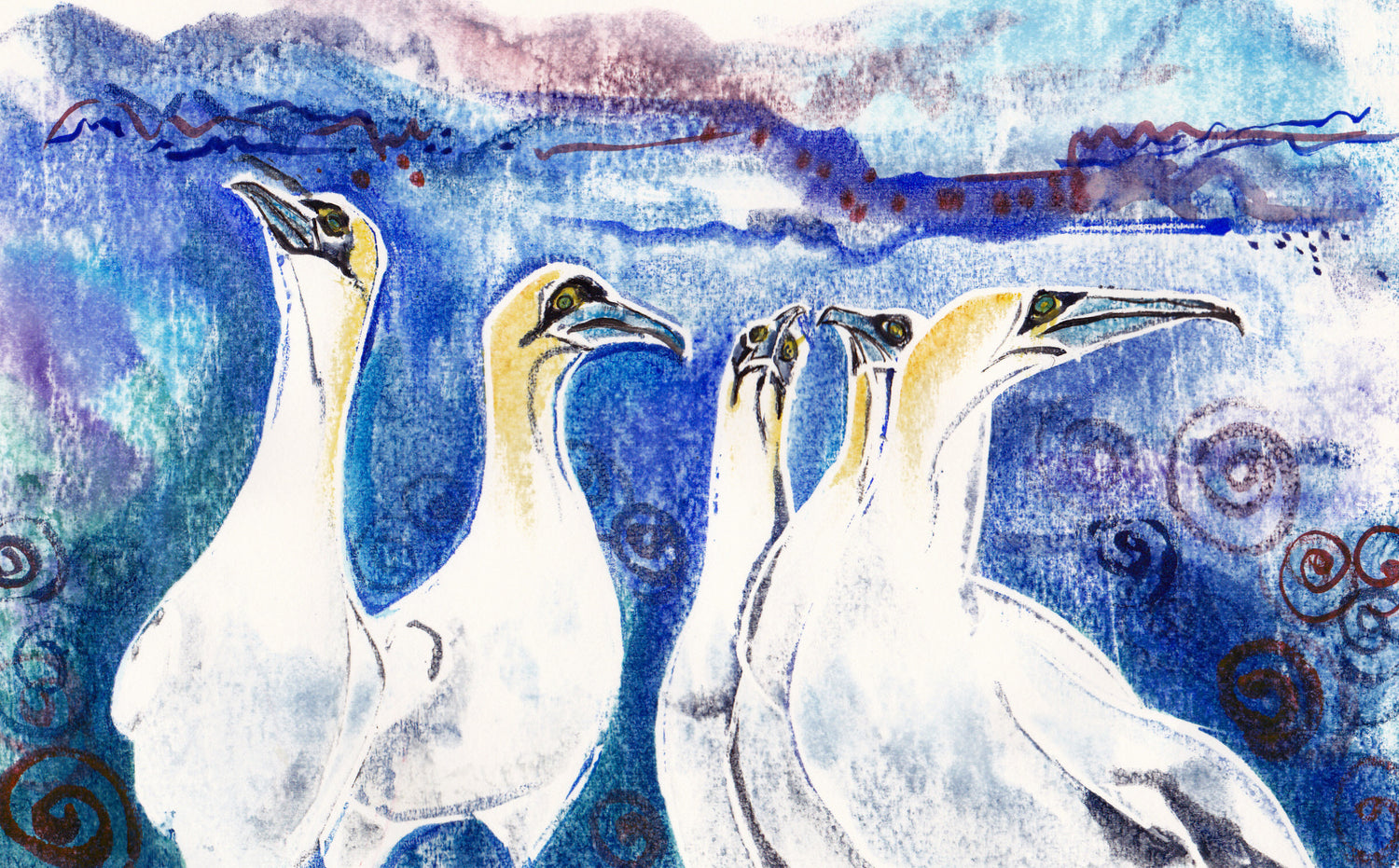 Whiteline Woodcut Print Gallery
These are Orkney Woodcuts, a variation of the Provincetown Print.  Watercolour white-line prints are a unique form of printmaking that was developed in the USA around 1917.  It is a handpulled print process that combines the joy of painting with the thrill of printing. 
Whiteline Gallery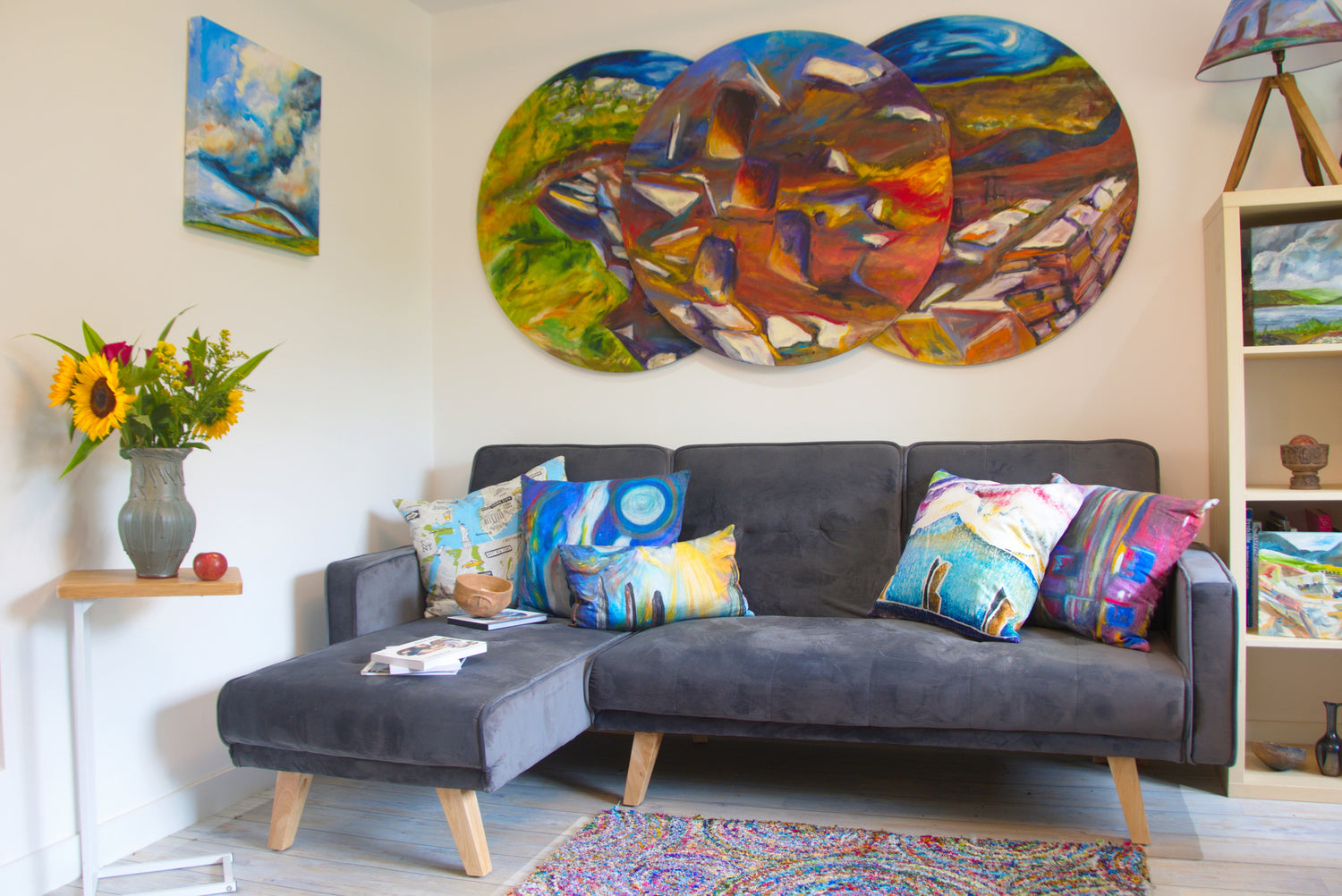 Art Textiles
If you would like to purchase my textiles - including wraps, scarves, cushion covers, pillow cases and more - you will have to wait as I am in the middle of changing producers. Sorry for the inconvenience!
This is a video of a 45 x 6ft painting called Moonrise Sunset and Hoy in the Middle. This painting is available as a smaller panoramic size giclee upon request. Just contact me.